January 17, 2023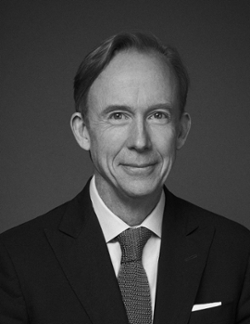 Deans Update
Welcome back to campus! Spending time with family and friends is a terrific way to rejuvenate our minds and bodies. It puts us in the right place to resume our work together.

To promote excellence, the University President, Dr. Peter Kilpatrick, has asked us to challenge our tendency to compartmentalize knowledge into specialties. He wants us to build a holistic worldview by focusing on integrating knowledge. You do this when you take courses outside the school, connect ideas between courses, collaborate with your peers, and engage in conversation outside the classroom to test your thoughts in a comfortable environment. Read More
Building Affordable Assisted Living for Seniors 
Oussama Souadi's (B.S. Arch '08, M.Arch '10) passion for building affordable assisted living residences was sparked when he first discovered he wanted to be an architect while waiting tables as an undergrad at Northern Virginia Community College.   Read More
Spring Lecture Series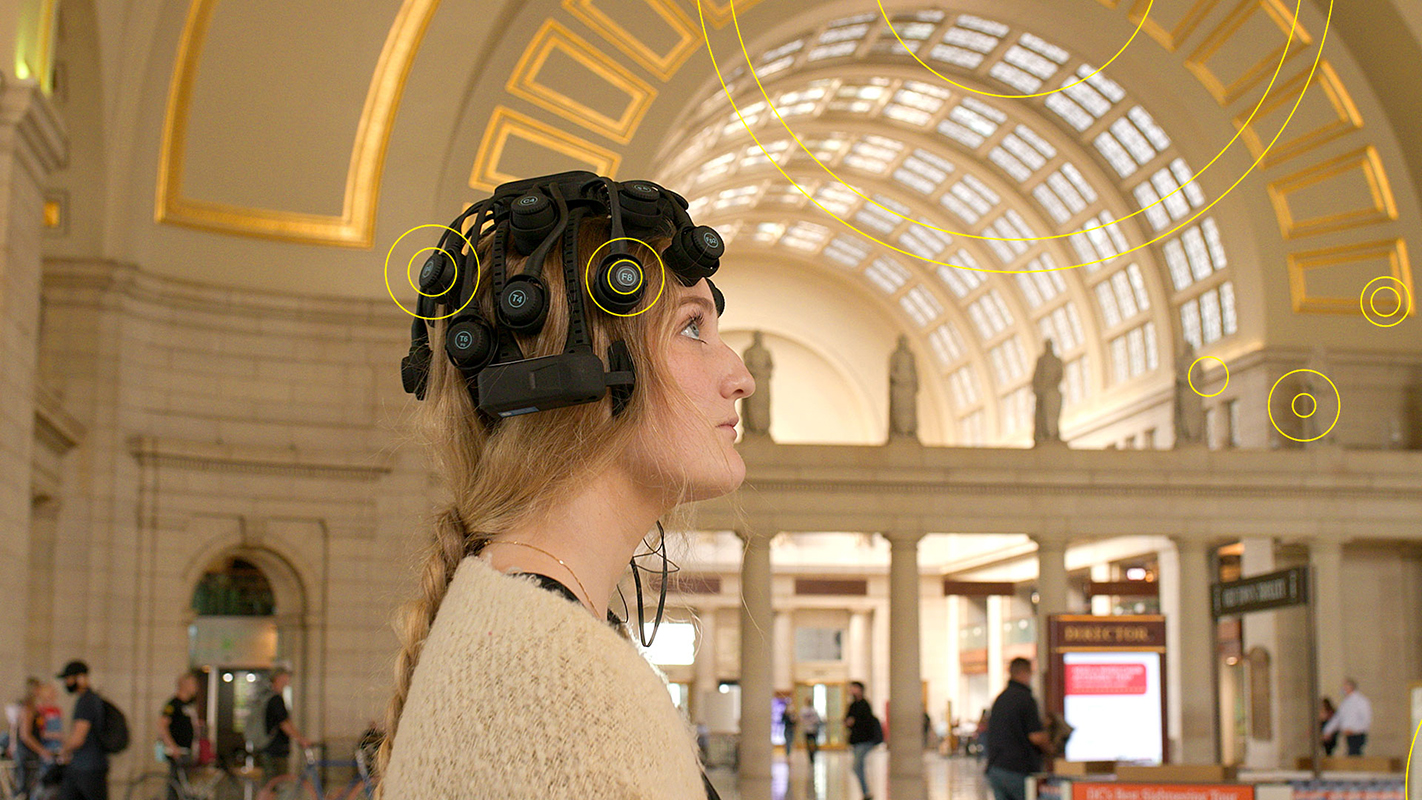 It is our practice to add new voices to our school conversation through a public lecture series, which will begin February 13 with Andrew Gould. It will continue with talks by Anna Heringer, Toni Griffin, Delma Palma, and Julio Bermudez on Mondays through April 17 at 5 p.m. in the Koubek Auditorium of the Edward M. Crough Center for Architectural Studies at CUA and via Zoom. 
A featured part of this Lecture Series will be a Templeton-funded Symposium on "Neurophenomenology & Sacred Architecture, Toward an Experimental Theological Aesthetics" on March 23-25.  This symposium will feature national and internationally recognized speakers and panelists covering the empirical dimension of neuroscience, phenomenology, and architecture with the focus on sacred buildings and arts. Access is free but registration is required. Read More
To register contact symposium director Julio Bermudez, Ordinary Professor, at bermudez@cua.edu via email and include the following information: full name, affiliation, area of expertise or interest.
For more information, visit: http://www.sacred-space.net/ASU-symposium/
Smithsonian Collaboration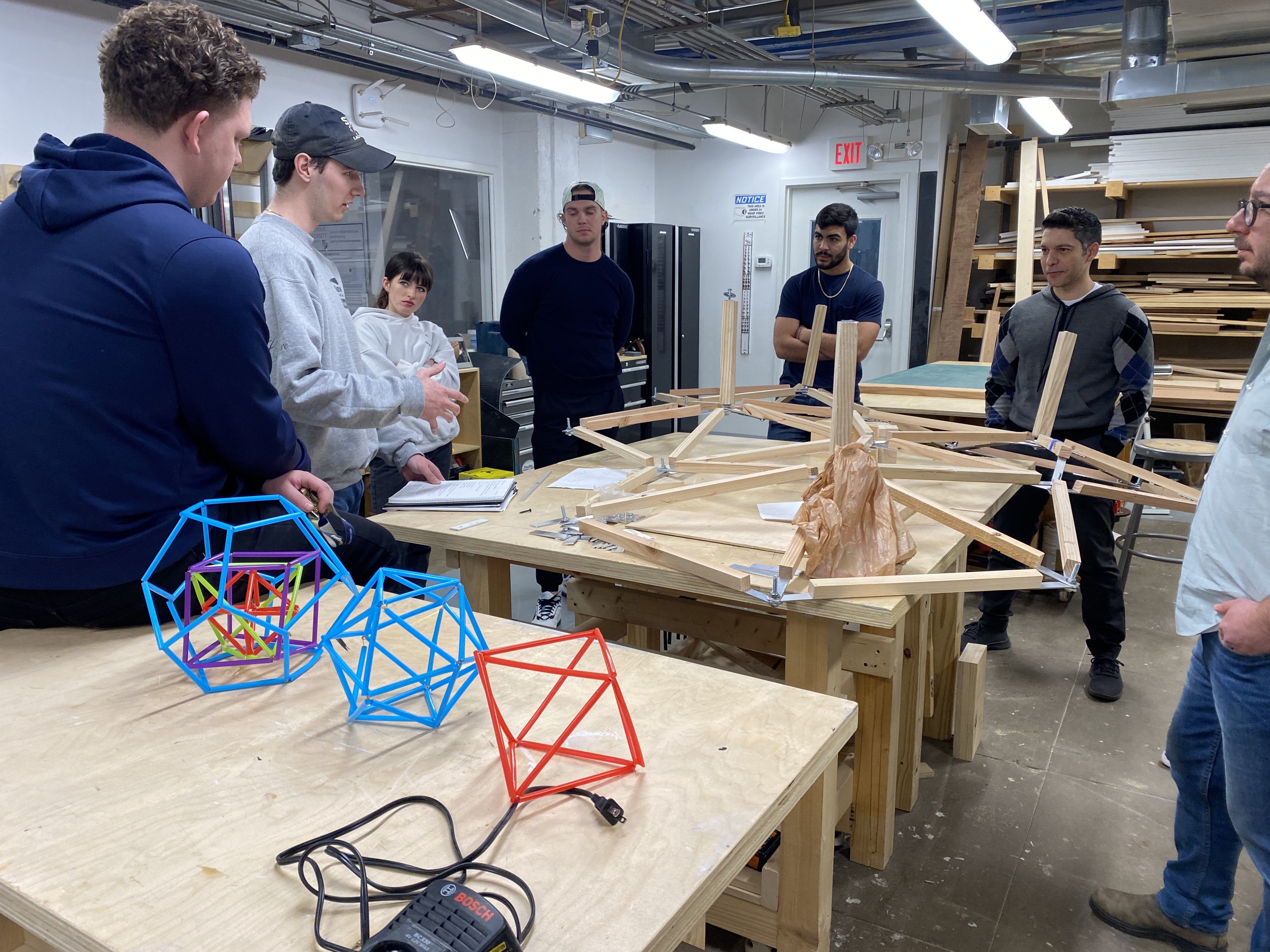 The School of Architecture and Planning entered into a collaboration with The Smithsonian's National Museum of American History on a short-term exhibition entitled "Reconstructing 'Weatherbreak' in an Age of Extreme Weather." This collaboration, led by museum curator Abeer Saha and assistant professor Tonya Ohnstad, will reconstruct the "Weatherbreak" – the first large-span geodesic dome to be erected in North America. Read More
Creating a More Inviting Front Door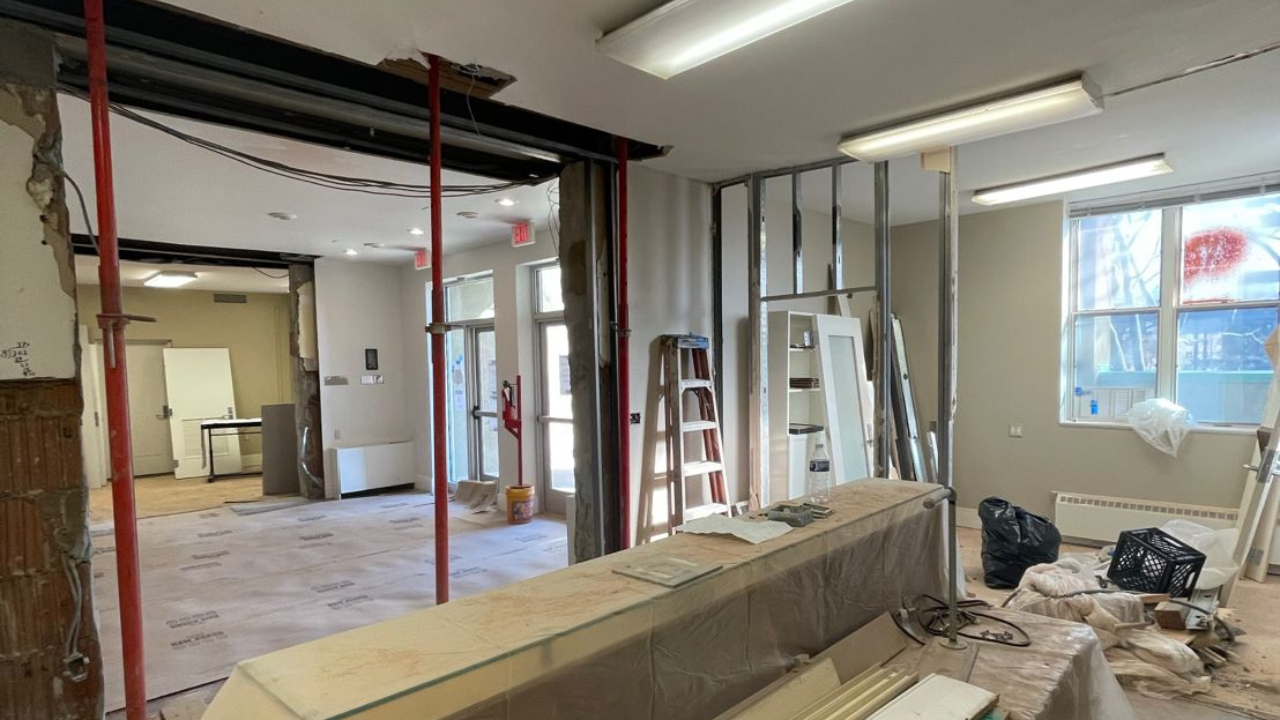 Those approaching Crough Center from the front will soon enter a much more spacious, inviting light-filled space when construction is finished in February. The new entryway will be a gracious place that encourages collaboration and reflection. Imposing walls in the lobby will soon have windows to provide views of artwork hung inside the Dean's waiting room and the front office. An inner wall in the front office was demolished to provide access to natural light, and space was reconfigured to locate the School's administrative offices in one place. The central space will be used to display three-dimensional objects and there are plans to create a landscape in front of the building that will include a gravel plaza and movable furniture. 
Foreign Studies Student Work at AIA and Italian Embassy
Lavinia Fici-Pasquina, associate professor, will lead two exhibits this semester that highlight student achievements in the Foreign Studies Program.  The Italian Embassy and the AIA District Architectural Center (DAC) in Washington D.C. will each host presentations and display an array of innovative design projects, ranging from Sustainable Inhabitable Bridges; Equitable Halfway Homes; Immigration-Integrating Facilities in Rome; and Portrait Galleries in Malta. Read More
Our Faculty
Joining us in the classroom this spring semester are three new studio instructors: Elizabeth Emerson, AIA and Mark Lawrence, AIA, both principals at EL Studios PLLC, Brooklyn NY, and Donald Lococo, Donald Lococo Architects, Washington, DC.
Faculty Outside the Classroom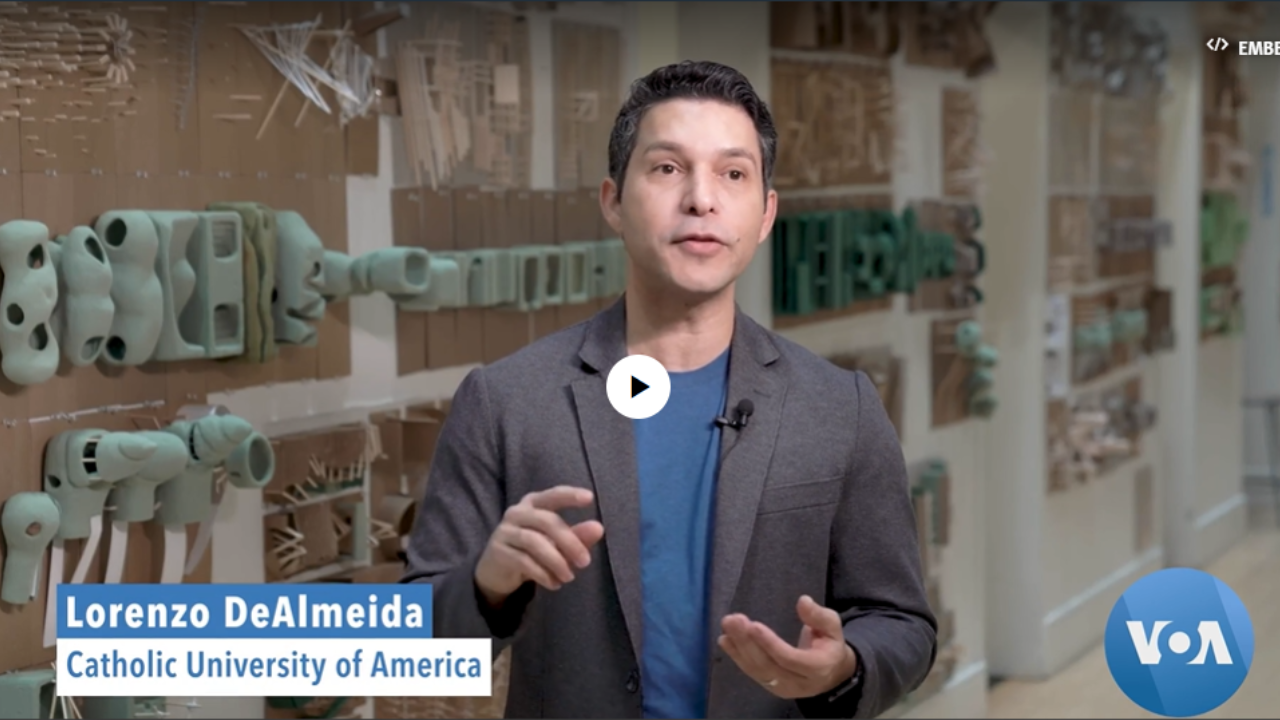 Lorenzo De Almeida, director, facilities and fabrication; Tonya Ohnstad, assistant professor; and Jack Mastrantoni, alumnus, architecture and planning, were interviewed for a Voice of America feature on the Notre-Dame Cathedral truss project.  Watch Video
Read more faculty stories outside the classroom. 
Potomac Valley Brick- CUA Masonry Day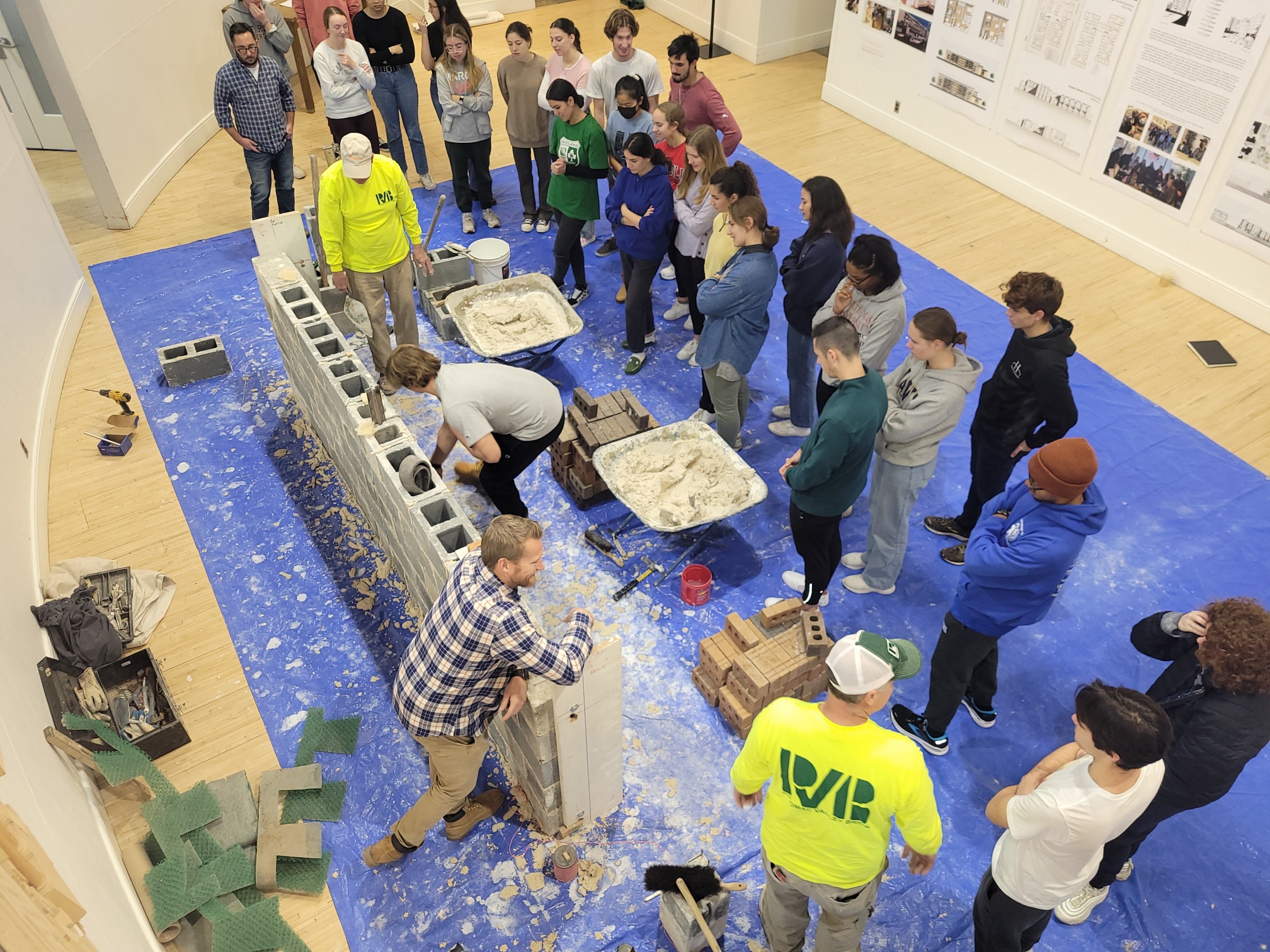 "Last fall students in my construction course had a chance to lay bricks during a one-day demonstration with Potomac Valley Brick. Lectures and books are no match for hands-on learning. Why is this important? Lessons seem to stick (pun intended) when we get involved with our hands!"   
Tonya Ohnstad, assistant professor and associate dean of graduate studies.
Notre Dame Truss Raising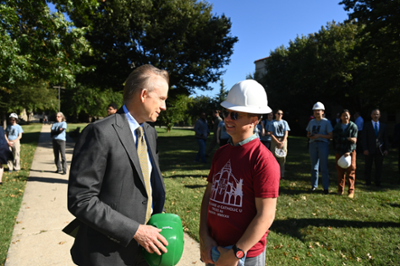 Dean Mark Ferguson and alumni Trevor Resurreccion B.S. Arch '01 chat after Trevor participated in raising a replica of a Notre-Dame Cathedral truss at CUA on Sept. 26, 2022.
First Ever Zero Energy Designation
The School of Architecture and Planning's Master of Science in Net Zero Design/Master of Architecture Joint Degree received the U.S. Department of Energy's first ever Zero Energy Design Designation (ZEDD). Catholic University is one of 12 institutions of higher education worldwide -- and the only Catholic university -- to receive this designation which recognizes leading sustainable building academic programs.  Dean Mark Ferguson said the recognition is a reflection of the commitment of the faculty, especially Patricia Andrasik, associate professor and director of the MSNetZ Program, to incorporate environmental stewardship into building design for a more sustainable future. 
In Memoriam
Seymour Auerbach, longtime faculty member in the School of Architecture and Planning, died on October 10, 2022. Read More.
Related News