January 09, 2023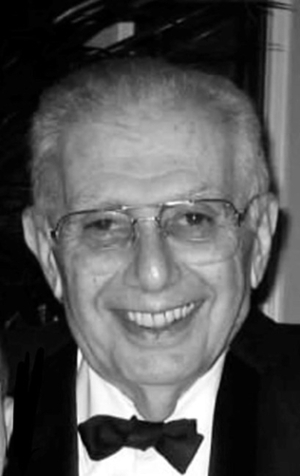 In Memoriam : Seymour Auerbach
Seymour Auerbach, longtime faculty member in the School of Architecture and Planning, died on October 10, 2022. 
Professor Auerbach, known to his friends as Sy, was born on May 28, 1929 in New York City (Bronx) and raised by his parents, the late Jennie (Norman) and Nathan Auerbach. He graduated from the Yale University School of Fine Arts with a Bachelor of Architecture in 1951. He then served in the US Army Corps of Engineers as a Sergeant First Class. From there, he moved to the DC area and launched a successful career in architecture and academia.
Professor Auerbach devoted his professional life to designing spaces that were both functional and pleasing to the eye. He began his career as a designer, associate and then partner in several architectural firms. He joined the faculty of the Department of Architecture and Planning at The Catholic University of America in 1960, earned tenure in 1974, and continued teaching until his retirement in 1999. He also went into private practice in 1971 and was named a Fellow of the American Institute of Architects. His commissioned projects included residences, resorts, religious institutions, schools and university buildings, as well as financial institutions and office buildings. 
Sy was President of Kamak Enterprises, Inc., which he created to pursue patent commercialization and develop his many inventions. He received numerous awards for his work and enjoyed entering design competitions. He was a member of the Cosmos Club and served on various boards throughout his career.
Related News