Education Abroad
Architecture studies at the School of Architecture and Planning are organized around the globe. To accommodate the wide variety of interests within our undergraduate and graduate student body, the school offers an extensive variety of architecture travel-study programs.
If you need more information about our opportunities to study abroad, please visit The Center for Global Education.
To apply for study abroad, click HERE
Course-Based Travel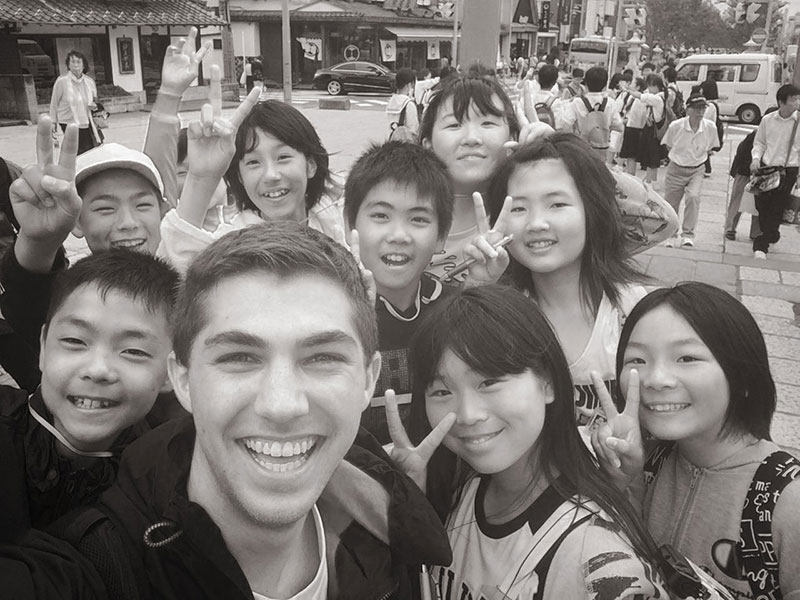 The School of Architecture and Planning is constantly considering how it can adapt programs to enhance students' academic experience. Over the years, this philosophy as motivated the school's leadership to bring semester-long programs to Barcelona, Turkey, Israel, and Finland, to name a few of the course-based travel opportunities we have offered.
Additionally, CUArch offers a variety of other travel opportunities for students. Studios and other courses often supplement the in-class learning experience with opportunities for both domestic and foreign travel. Opportunities include a Japan/China Study Program giving students exposure to the architecture, gardens, and urban design of Asian cultures, and week-long workshops at Casa Malaparte in Capri, Italy, exploring the connection of architecture and landscape.
For more information on these programs, contact:

Tonya Ohnstad
ohnstad@cua.edu


Semester Program, Rome

Catholic University's Rome program offers four-year undergraduate students, and graduate students the opportunity to explore Rome in a semester-long program that includes design studio, field study, history, theory, and Italian language study.

Learn More

London Summer Studio 2023

The London Summer Studio is a partnership with Kingston School of Art and offers Senior and Graduate students a residential integrated design studio course in London with European guided travel opportunities.

Learn More