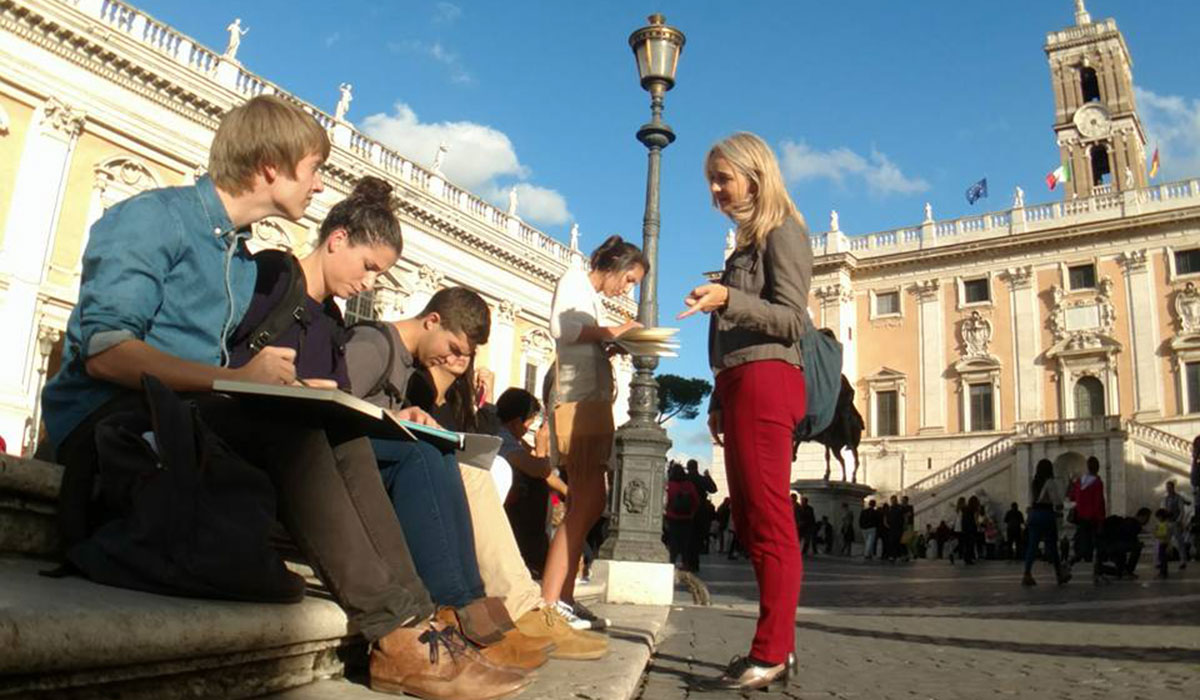 Catholic University School of Architecture students can spend the Fall Semester exploring Rome and its wealth of historic, cultural, and architectural sites. Students engage in a full-semester program of study that includes design studio, field study, history, theory and Italian language studies. Field trips, guest speakers, and visiting design critics from Italy and other European countries are integrated with each semester's design investigations.
"The students come back with a changed perspective as they learn to embrace different cultures and are exposed to social issues," explained Associate Professor Lavinia Fici-Pasquina who teaches at the Rome campus. The classes are scheduled Tuesdays through Thursdays to allow for weekend travel throughout Europe. 
"Studying in Rome has always been a dream of mine since the day I decided I wanted to study Architecture. Since coming to Rome I have come to appreciate the vastly different cultures around Europe. For class we are able to interactively learn through field trips to numerous churches, catacombs and other monuments that relate to the course content. Being here has allowed me to grow immensely as a student and I am beyond thankful for the opportunity to study abroad."  Alyssa Glang, 2023. 
Studying in Rome was truly a wonderful experience - it has been one of the most beneficial experiences in my academic journey at CUA. Studying abroad allowed me to explore and experience architecture well beyond the classroom and PowerPoint slides.
Michael Matthews, B.Arch 2022
Catholic University shares a campus in Rome with the Australian Catholic University.  The 24,000-square-foot building houses residence, dining, classroom, and studio space and is located on Rome's Janiculum Hill, bordering the ancient Roman neighborhood of Trastevere.