January 16, 2023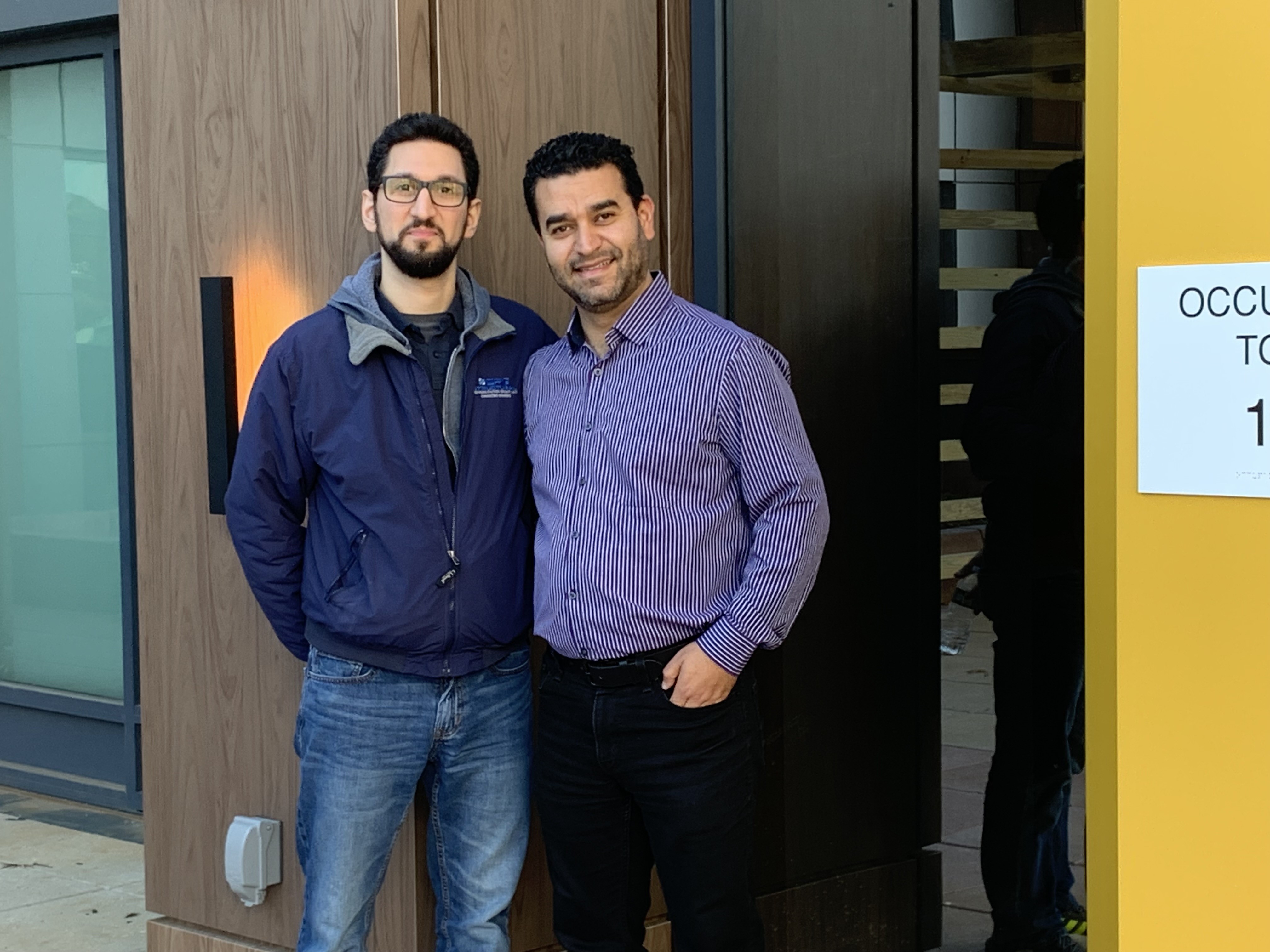 Oussama Souadi's (B.S. Arch '08, M.Arch '10) passion for building affordable assisted living residences was sparked when he first discovered he wanted to be an architect while waiting tables as an undergrad at Northern Virginia Community College.  The math major happened to be watching "Mega Structures" on TV when they presented a feature on the largest one-span bridge in the world. "I was absolutely riveted. I knew right then that was what I wanted to do with my life," Souadi said.
Upon his graduation from NVCC, Souadi, who immigrated with his parents from Morocco as a child,  started working as a draftsman at Gauthier, Alvarado and Associates while taking classes full-time at CUA to earn both his bachelor's and master's degrees in Architecture. He credits his real estate expertise to lessons learned from retired CUA professor Dr. Judith Meany, who taught him "you have to say no to a lot of very bad deals." 
After obtaining his degrees at CUA he joined AMEC Foster Wheeler, a British company with an office in Chantilly doing general contracting. In 2016 he left AMEC to form a partnership with fellow CUA Architecture alumni Juan Cardona B.S. Arch '02, to create their dream of providing affordable housing for DC area residents. They soon joined forces with Gragg Cardona Partners LLC, a firm that has been supporting and investing in the positive transformation of DC area neighborhoods for two decades. 
Their many projects include the Ellington Apartments at 13th and U Streets NW, Highland Park and Park Place in Columbia Heights and the renovation of several apartment complexes in the greater D.C. area. However, the project he is most excited about is The Residences at Kenilworth Park, an affordable community centered assisted living community for seniors in Ward 7 that is scheduled to open in February.
The Residences at Kenilworth Park will house 127 seniors on Medicaid with low incomes to create the first affordable option for senior care through the Low-Income Housing Tax Credit Program. "We're not just building a balance sheet, we want to do well while doing good," Souadi said. "We are building Bethesda quality housing in Ward 7 because our residents deserve it." In addition to a world-class building, residents will receive three meals a day, housekeeping, transportation, and other amenities such as private studio and one-bedroom apartments and spacious common areas. 
Gragg Cardona Partners believes that all seniors deserve a safe, clean, comfortable place to live, good food to eat, professionals to respectfully assist them in maintaining their health, and a chance to live a purposeful and enjoyable life. "The Kenilworth Park development reflects our our mission to create innovative and sustainable spaces and places for people to live, work, and play," Souadi stated.
Ehsan Hajabbassi B.S. Arch '11 and Souadi at the Residences at Kenilworth Park.
Related News