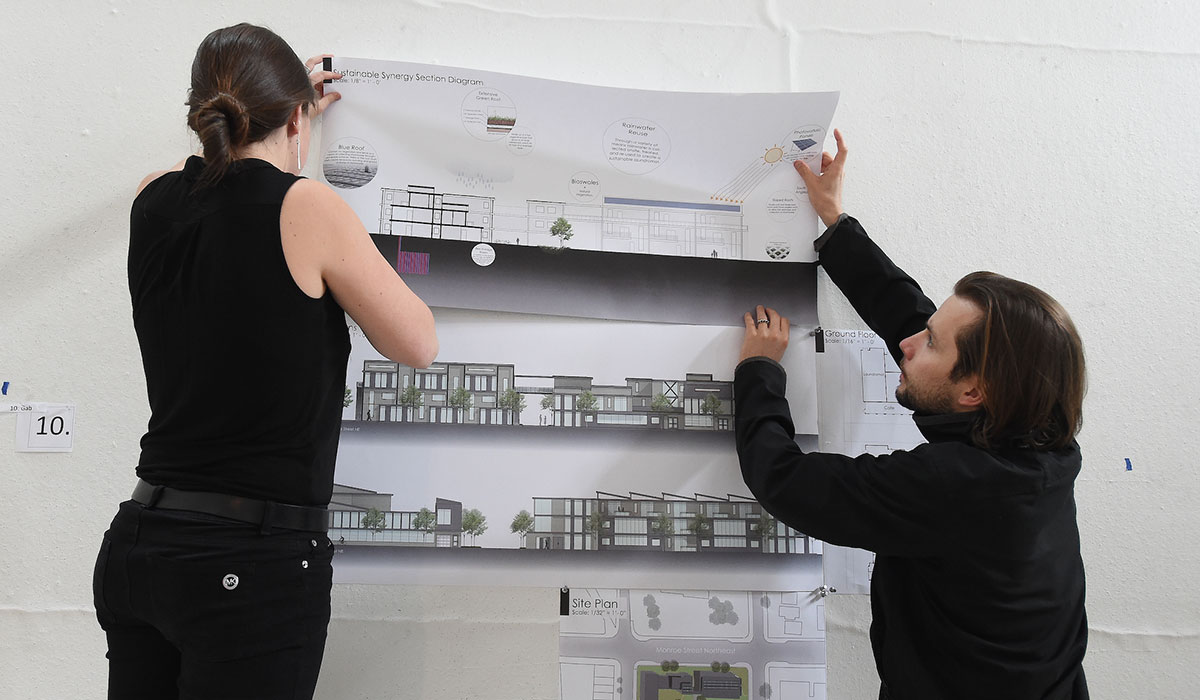 "Protectors of creation, protectors of God's plan inscribed in nature, protectors of one another and of the environment." – Pope Francis

The School of Architecture and Planning's mission, building stewardship, focuses on preparing architects and designers to assume personal responsibility for the welfare of the world. Experienced in the integrative, creative, and holistic process of design, architects and planners are uniquely positioned to help forge a compelling contemporary attitude toward stewardship for society at large.
Overview
 The M.S.N.Z.D. program consists of 30 credit hours of coursework. Students can enroll on a full-time or part-time basis. The majority of courses are held after 6:30 p.m. to accommodate working professionals. There are no maximum or minimum time requirements to complete the program.
Joint Degree
Students may enroll simultaneously in the school's accredited Master of Architecture (M.Arch.) program and the Master of Science in Net Zero Design. This joint degree program allows students to obtain the two degrees at an accelerated rate. The M.S.N.Z.D./M.Arch joint degree program requires a total of 79 semester hours of graduate credit, opposed to 91 hours to complete both degrees independently.