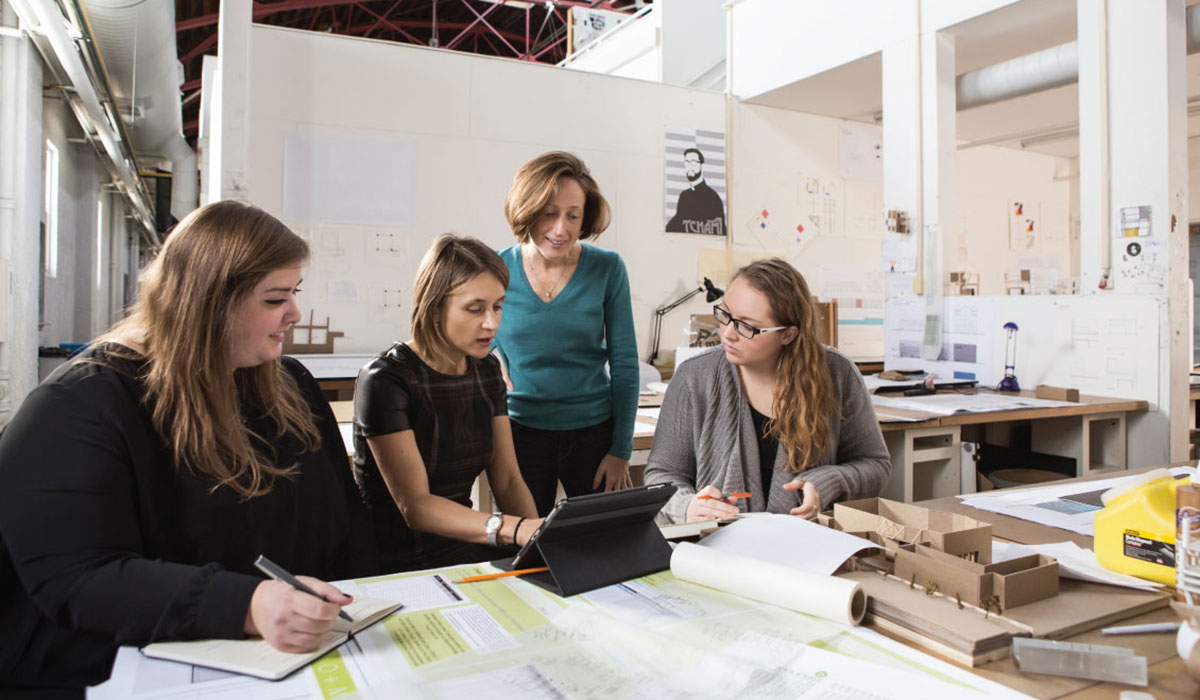 Three Year, Professional degree
The Master of Architecture (M.Arch 3) program is a 111-credit-hour professional degree program for students with a four-year undergraduate non-architectural bachelor degree.
Students accepted into this program are admitted as Master of Architecture degree candidates. These students must complete the graduate course requirements plus those basic architecture courses required for strengthening their background in architecture. Approximately 75 percent of the required courses are offered in the daytime only; students interested in working while completing the Master of Architecture program should work closely with their advisor.
Students enrolled in the Master of Architecture program, as well as those in the Master of Architectural Studies program, pursue a concentration in one of five areas including Sacred Space/Cultural Studies, Technology and Media in Architecture and Interiors, Real Estate Development, Urban Practice, and Classical Architecture and Urbanism.
The academic and work background of each student entering the program is thoroughly reviewed. Students applying to this program must have completed two prerequisites for acceptance: college-level calculus and an introductory course in physics emphasizing mechanics.  Based on this review, a degree program will be tailored to fit the needs of the student. In most cases, the student can expect to be enrolled in both graduate and fundamental courses at the same time. The design studio and the mathematics/technical courses are the heart of the curriculum and rely heavily on an extended sequence of prerequisites. Students will be placed in each sequence according to their academic background and experience.
Students will be advanced according to their demonstrated abilities. Enrollment in the Summer Institute for Architecture may be utilized to facilitate the student's advancement. Admission to the 600-level design studios will be on the basis of portfolio review and approval. Students entering the program with professional experience may have courses relating to their areas of experience waived. In this case, the credits must be fulfilled with a program elective or by way of transferring credit from previously taken equivalents.
Learn more about additional Graduate Studies Programs at The Catholic University of America School of Architecture and Planning.