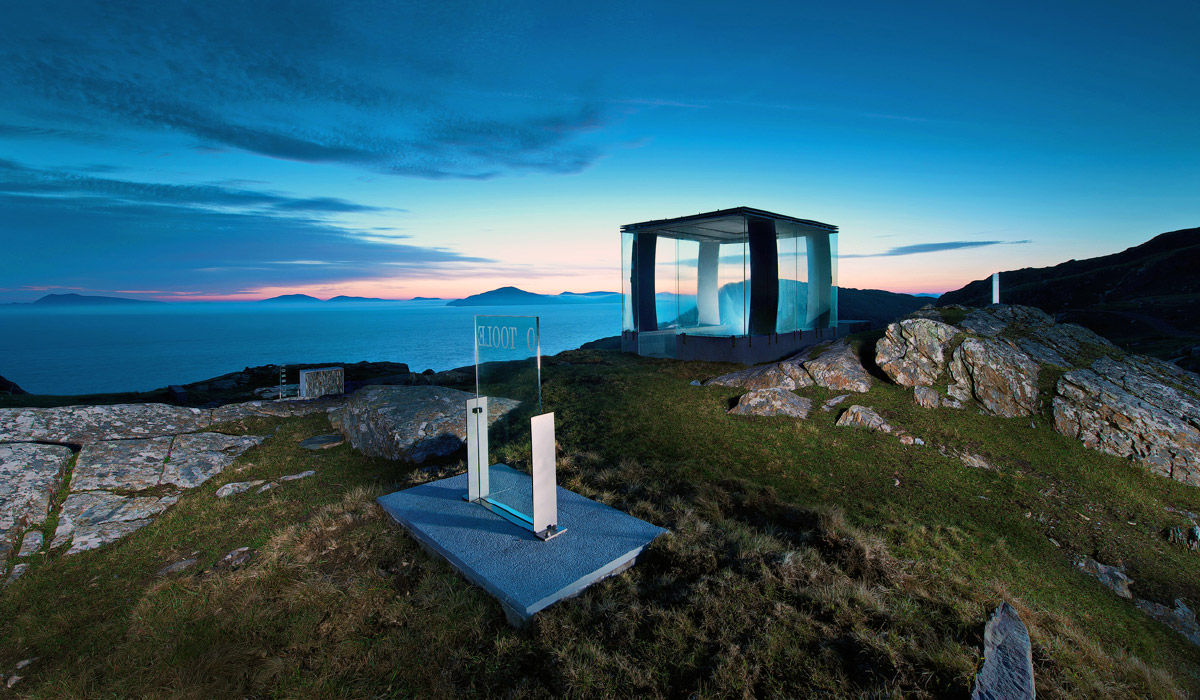 Students enrolled in the Master of Architecture program, as well as those in the Master of Architectural Studies program, pursue a concentration in one of five areas.
Since time immemorial buildings have served not only as protective shelter, but also as places to find meaningful connections to nature, the cosmos, and the divine. The Sacred Space and Cultural Studies (SSCS) concentration is one of the few programs in the world where architecture graduate students, faculty, and professionals can reflect, learn, research, and profess the deepest spiritual and cultural roots of place-making. Taking a contemporary, reflective, and investigative approach to this area of study, the SSCS concentration gives students the opportunity to examine architecture through inspiring experiences and conversations about life and architectural intention, matter and spirit, and the physical and metaphysical.
The core issues of the SSCS concentration are intrinsic to Catholic University's mission and the subject of the sacred in architecture is approached with an ecumenical perspective. Culture, landscape, and the sacred are issues of interest in global architecture practice and this concentration draws upon and hosts a highly diverse student body and experts from throughout the world.
For more information, visit the concentration website or contact the Sacred Space and Cultural Studies concentration director Julio Bermudez.
Coursework
The SSCS concentration utilizes collaboration, integration, and personal connection to encourage students to engage in rigorous yet open inquiry. Students in this concentration take studio courses, as well as concentration courses that cover subjects through the perspectives of design, typology, semiotics, phenomenology, history/theory, religion, science, and many more. Of particular interest are the award-winning Spirit of Place workshop, an off-campus design-build intense studio exploring the spirit of place in foreign lands and cultures, and the Walton Critic Studio, featuring a world-class architect teaching directly to our students every Fall semester.
SSCS students also have the opportunity to supplement their education with courses from the University's School of Theology and Religious Studies, the departments of Anthropology and Art, as well as courses offered through the Consortium of Universities of the Washington Metropolitan Area.
Full list of courses in the Sacred Space and Cultural Studies program
Resources and Opportunities

We strive to make our concentration an environment of rigorous yet open inquiry. Our goal is to create new architectural knowledge via the research, practice and design work of our faculty and graduate students. 

Learn More

Faculty Scholarship

Concentration students have the opportunity to collaborate with SSCS faculty for ongoing creative, scholarly, or research work as well as pursue their own interest with teacher guidance through independent study and thesis work.

Learn More