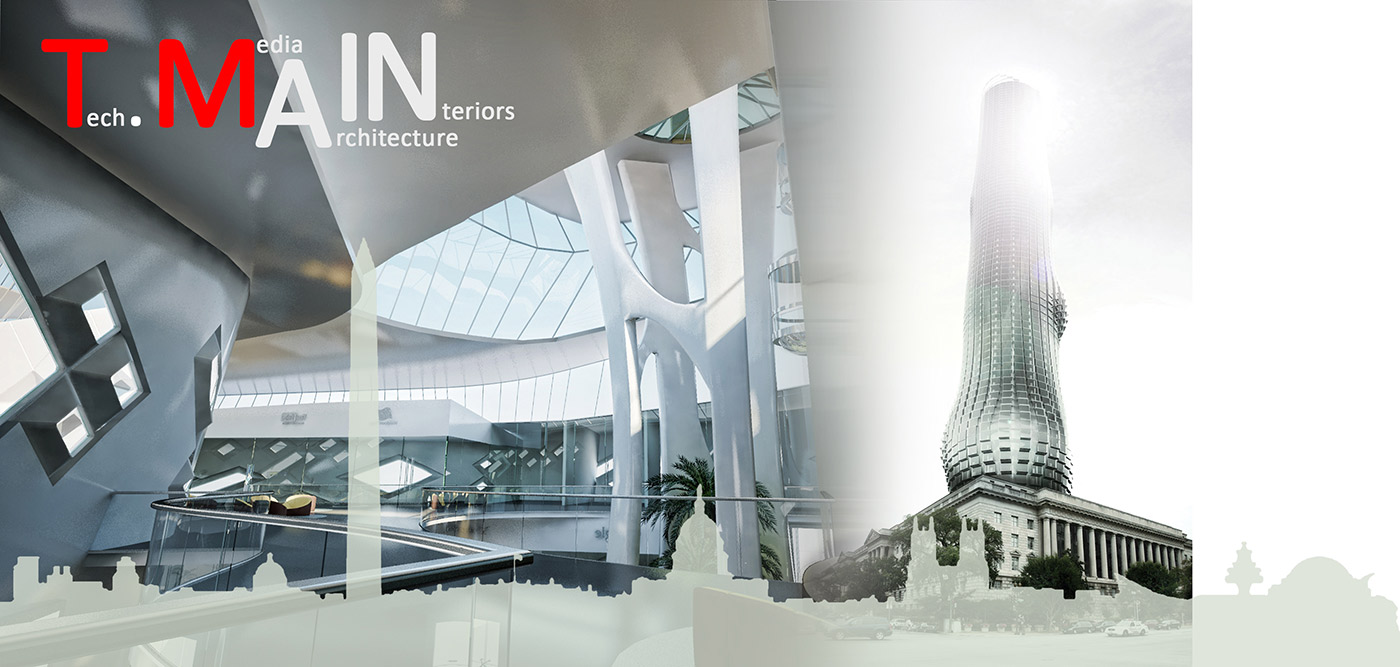 Students enrolled in the Master of Architecture program, as well as those in the Master of Architectural Studies program, pursue a concentration in one of five areas.
The field of architecture is constantly challenged to meet the needs of an ever-evolving society. Throughout history architecture has been influenced by a multitude of factors, including culture, socio-economic issues, population shifts, lifestyle changes, and of course advances in technology. Today, architects are immersed in a technological revolution, where digital tools, building materials, design methodology, and the various mediums to express one's architectural vision are rapidly expanding. In order for tomorrow's architect to be relevant within the profession, they must embrace technology and develop a further understanding of the various emerging technologies, which will continue to shape the way we conceive, create, design, manipulate, and experience space.

The Master of Architecture with a concentration in Technology and Media in Architecture and Interiors (TMAIn) at The Catholic University of America's, School of Architecture and Planning focuses on digital technology and media as a means of exploring the transformative opportunities of emerging technologies during all phases of design, from theory and conception through visualization, representation, construction and beyond. Interdisciplinary in nature, the concentration engages emerging and innovative fields of inquiry and research by working with professions within the field. It is the intent of this concentration to respond to the continual application of digital tools and media to an ever-expanding process of research, conceptual modeling and design, sophisticated testing and effective communication of the work. The concentration operates under the notion that digital design technologies are catalytic tools in the process of design thinking, critical inquiry, and will lead to the creation and crafting of new solutions and strategies for today and the future of architecture.

Interior Architecture is a fundamental component of how humans are able to shape the environment around them, and the natural extension of a building structure and envelope. Ultimately, it is the "interior shell" of a built environment that the majority of individuals experience most frequently in their professional and domestic lives. Through interior design the architect is able to complete his/her vision of the experience of space, facilitating functionality, sensation, lighting, etc. Furthermore, it is often the interiors of a project that help to complete the program for design, meeting a client's desires for attributes such as openness, brightness, specific aesthetical style/s, evocative design, special experiential issues, etc. Accomplishing a truly meaningful space requires a continuous dialogue between interiors and exteriors at nearly every point of the design process, whether designing for a private home or for a complex commercial space.
TMAIn Curriculum

The course of study for this concentration critically engages various forms of digital and analog technologies in architecture.

Learn More

TMAIn Resources

Digital design technologies are catalytic tools in the process of design thinking and will lead to the creation and crafting of new solutions and strategies for today and the future of architecture.

Learn More

TMAIn Opportunities

The TMAIn concentration takes an interdisciplinary approach offering opportunities ranging in scale and scope from industrial design to real estate development, and from urban studies to cultural and sacred spaces.

Learn More
Faculty
Lavinia Fici Pasquina, RA Italy
Director Foreign Studies Programs
Emerging TMAIn Concentration Director, Associate Professor
ficipasquina@cua.edu
Ben Norkin
Architect/Instructor
Mangan Group Architects
norkin@cua.edu