KaKenya Center for Excellence Library 2020
Our clients are the 500 Maasai girls from a boarding school located outside the rural village of Enoosean, Kenya. It's beautiful location overlooks a valley with a farm along the southern perimeter is out-shinned only by its mission to empower girls and save them from FGM and early marriage.  A master plan for a new campus, comprising approximately 30 two-story modular buildings for living, learning and gathering is currently under construction. CUA Impact is focused on the second phase, envisioning the centerpiece of social life on campus, an open air multipurpose space and the heart of storytelling, the library.
Our focus is on empowerment for the users, the client, the designers and the builders. The project strives for complete sustainability, beauty and positive social impact for the enrichment of the girls. The project integrates into a self sustaining campus using solar harvesting, rainwater collection, sustainable sanitation, construction materials and agriculture.
KaKenya Center Photos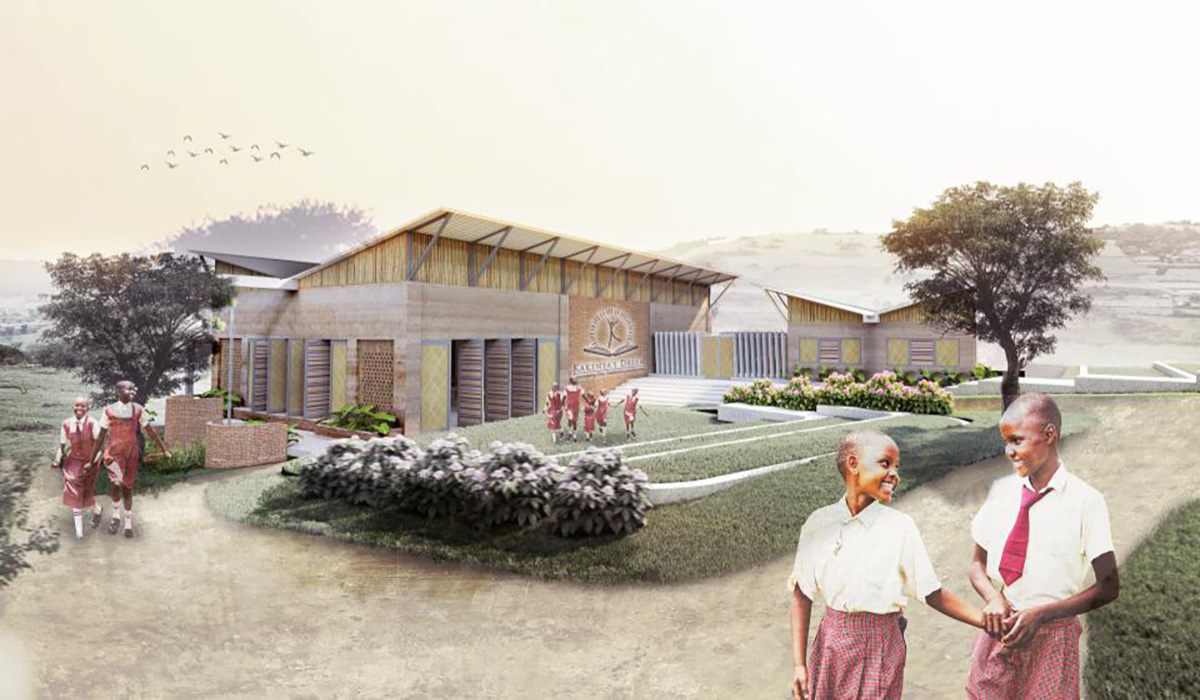 Multipurpose hall and kitchen studio design project spring 2020.
Walkway next to multipurpose hall, Kakenya Center for Excellence.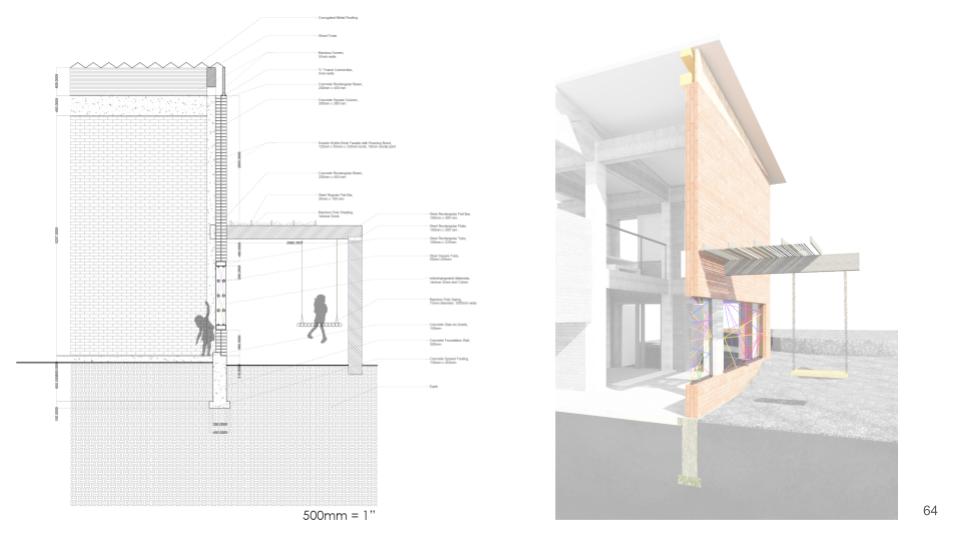 Kakenya Center for Excellence library exterior play interacting with building.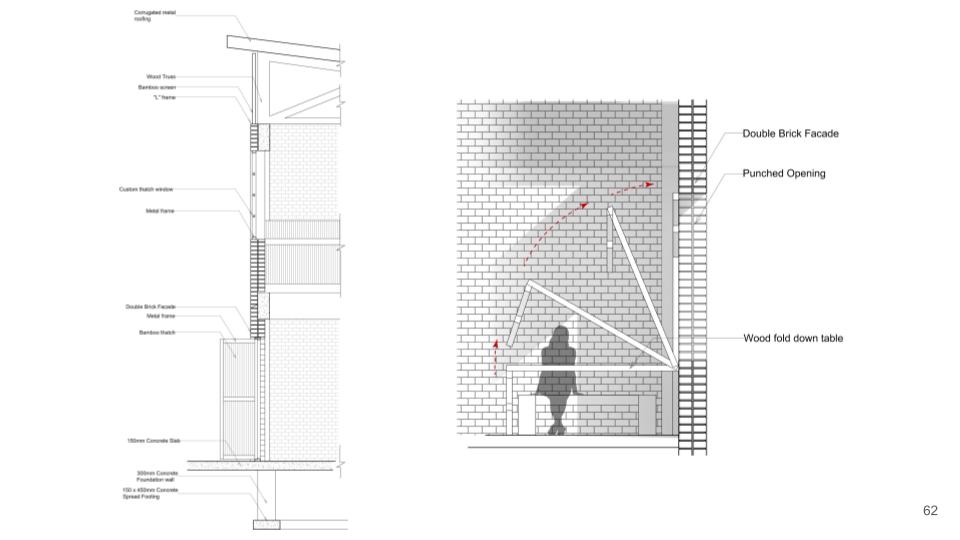 Kakenya Center for Excellence Library, shutters become tables.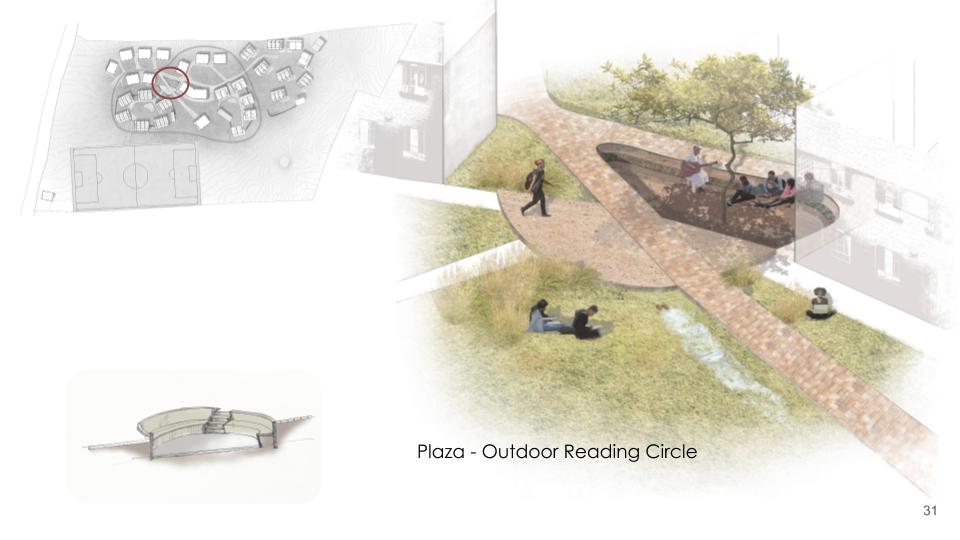 Kakenya Center for Excellence landscape planning. Outdoor classrooms and meeting spaces are linked within a series of interstitial spaces between the classrooms and dormitories.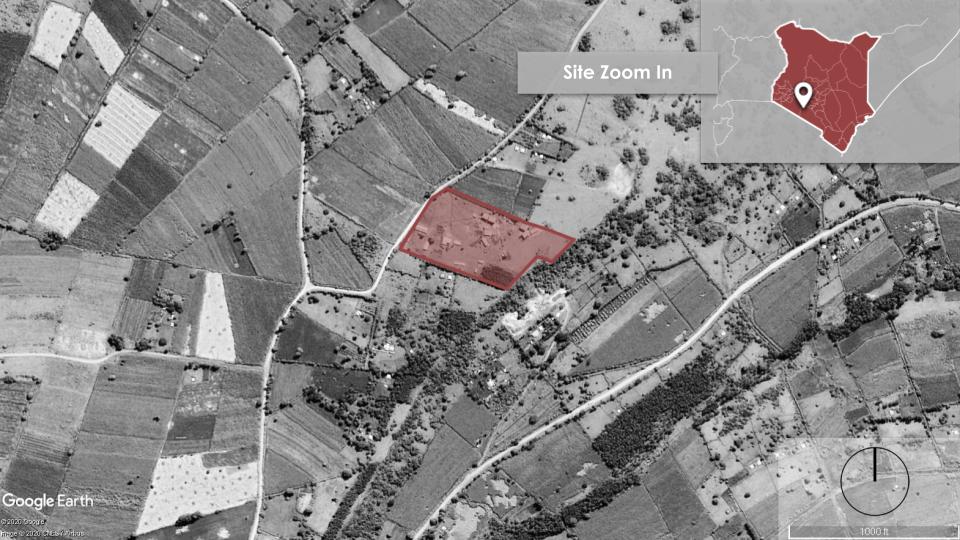 Kakenya Center for Excellence, located in Enoosaen, Kenya.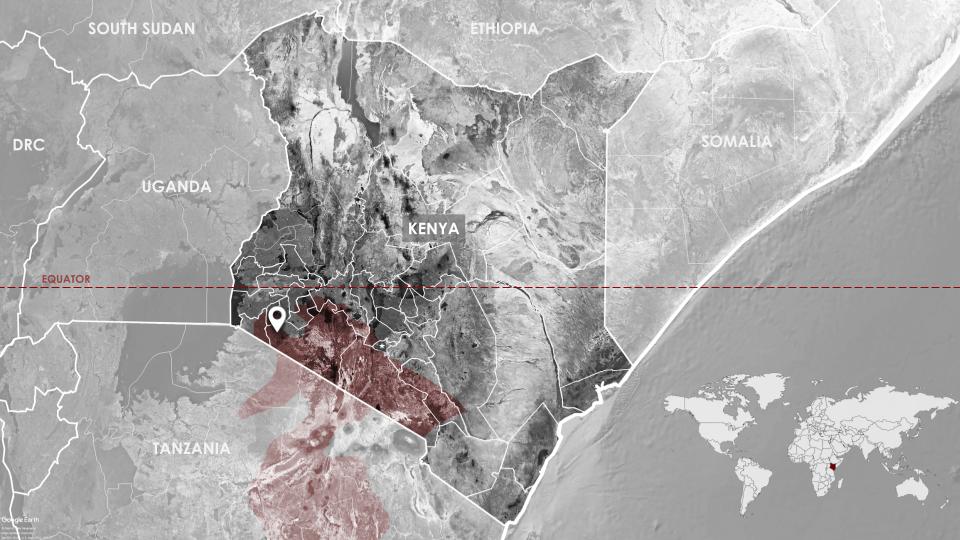 Kakenya Center for Excellence located in Enoosaen, Kenya