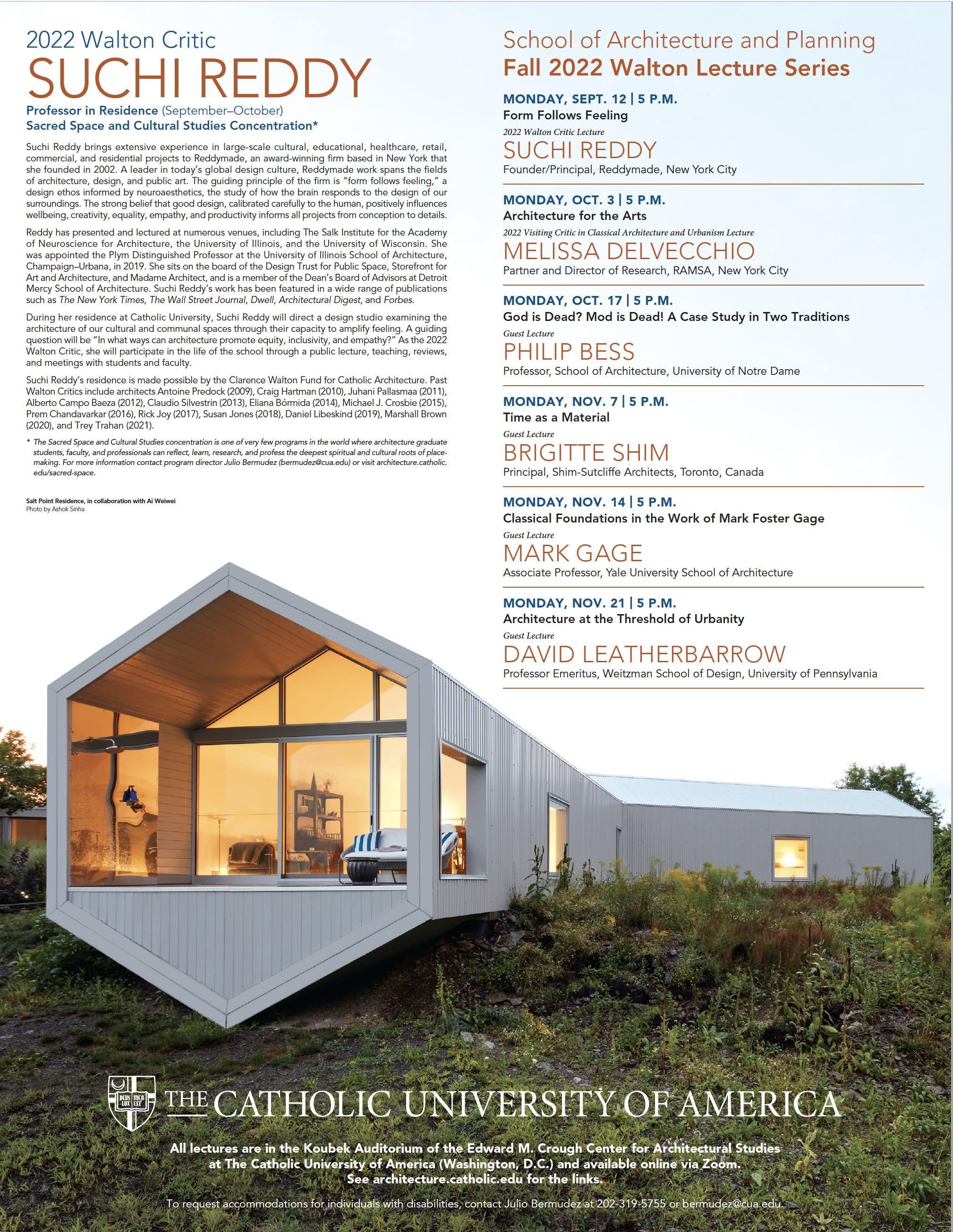 Sacred Space and Cutural Studies 
Moderated by Julio Bermudez, Professor, School of Architecture and Planning,
The Catholic University of America, Washington, DC
As we begin the Fall 2022 semester, we are proud to welcome back our students and the Walton Critic Lecture Series.
Attend via Zoom
AIA CE credits are offered to those attending these lectures.
All lectures will be held on Mondays from September 12th thru November 21st at 5 pm in the Koubek Auditorium of the Edward M. Crough Center for Architectural Studies at The Catholic University of America and are available via Zoom.