July 14, 2023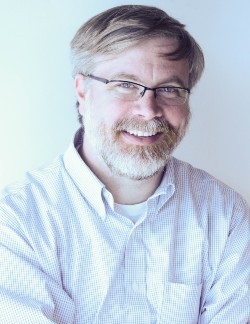 Trip Hereford (B.S. '98, M.A. '99), Principal at Hereford Dooley Architects in Nashville, Tennessee, recently made a gift to the School of Architecture and Planning to establish The William "Trip" Hereford Endowment for Internships and Employment. We will use his generous gift to assist students in securing internships, employment and building their career network.
"I wanted to create a lasting impact for generations to come, specifically to help students launch their careers in architecture. After 25 years in the business, training the next generation is now my focus," Hereford explained.
"Apprenticeships are incredibly valuable to emerging architects and I am grateful for Trip's gift to build stronger bridges between students and professionals," said Dean Mark Ferguson. "His gift will foster the relationships that support continued intellectual development and career growth."
Hereford joined the firm in 2006, which specializes in hospital and healthcare architecture design projects in 18 states. Throughout his career he has made ongoing efforts to optimize processes, improve building performance and pursue business innovations to create a better built environment. He is actively involved with many professional and not-for-profit organizations, including the American Heart Association and Love Helps. He served as the president of the AIA Middle Tennessee Chapter in 2022 and is a member of the School of Architecture's Board of Visitors.
Hereford says his commitment to philanthropy was inspired by his Catholic education and its focus on the betterment of community and society. He and his wife Amanda also want to set a philanthropic example for their daughter, Margaret, so the firm encourages its 22 employees to give back by matching their charitable donations 100%.
"I am so pleased I was able to do my part to help students and provide a benefit to the School of Architecture that will last," he remarked.
Related News