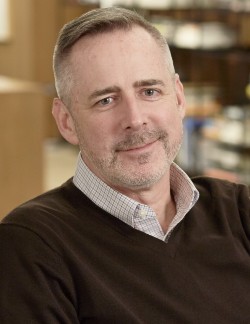 Principal and Studio Director at Gensler, New York City, NY
Tom Krizmanic, B Arch 1990, is a Principal and Studio Director at Gensler. After working in Washington, DC during his early career, he has practiced In New York City for over 20 years designing innovative workplace projects in the U.S., Europe, and India. Tom leads his teams with a focus on the integration of program and experience — finding balance between pragmatism and passion. Tom's work has won numerous awards and been featured in countless design and business publications.
Tom is currently the Chair of the Board of the New York Landmarks Preservation Foundation and President of the Board of Manitoga, the National Historic Landmark home of Russel Wright, the pre-eminent mid-century industrial designer which is located in Garrison, NY / Hudson Valley.   He is an active AIA member and formerly the Board Chair of the Center for Architecture and where he still serves, with the mission of increasing visibility of the profession or architecture to the public.