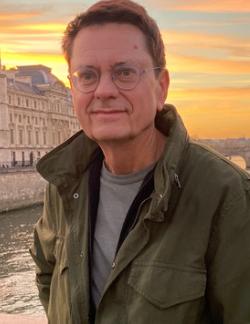 Principal of MTFA Architecture, Arlington, VA
James P. Clark, FAIA has led a respected career as an architect based on design excellence for over 30 years. He is a principal at MTFA Architecture where he leads cultural projects and manages the historic preservation division.  James' leadership has created programs that empower collaborative connections that harness collective knowledge and talents of architects, students and institutions. He is founder of the National Ideas Competition for the Washington Monument Grounds and the Inter-School Design Competition held annually at the National Building Museum.  James spearheaded the AIA Forum for the National Mall that has gathered the National Mall stakeholders to initiate a unifying the voice of the architectural community, allowing the AIA to serve as a resource on specific issues.
He served as president of the American Institute of Architects in Northern Virginia and then at the AIA Virginia Society.  James has been the recipient of many design awards and has received the distinguished VSAIA Award of achievement for creating, preserving and enhancing communities.