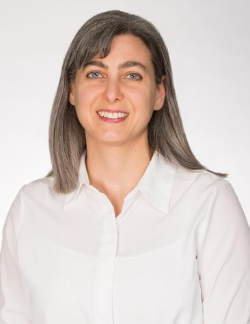 Director of People at OKW Architects, Chicago, IL
As a mainstay of OKW for a cumulative fifteen years, Cole is inseparable from the firm's work and brand. Coworkers and clients alike agree that she embodies the firm's commitment to finding interesting people to do challenging work. Her devotion to OKW's staff and her magnetic personality have made her stand out among senior leadership, and her dedication to her craft has inspired high praise from clients. 
Cole started her path towards architecture in an unexpected place: the grocery store. When she was in early grade school, she would join her mother for the weekly trip and find herself rifling through the lower rungs of the magazine aisle because it was all she could reach. That's how she wound up evaluating her first ever floor plan. Over the years the interest grew, albeit subconsciously, with sketches on wax paper and silent critiques of the Parade of Homes. Her father was also the type of person to turn a bookcase into a door and vice versa, which provided her with a constant environment of engineering and problem- solving.  
It wouldn't be until she walked into the School of Architecture and Planning at the Catholic University of America that it all clicked. She had found her home; hook, line, and sinker.  
At OKW, Cole serves the firm as an architect, project manager, and as its Director of People. She supports staff on all levels, from helping new hires with the daily rigors of the architectural practice to coordinating manpower requirements with senior staff. A dyed-in-the-wool urbanite with a penchant for baseball teams of the Northside persuasion, Cole approaches everything she does with genuine passion. Her energy is contagious thanks to her fiery personality, booming laugh, and her dedication to living life onomatopoetically.