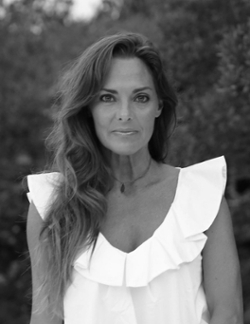 School
School of Architecture and Planning
Expertise
Architecture
Interiors Design and Media
Languages
Fluent in Italian and English, Basic Spanish
Bio
Lavinia Fici Pasquina is the Director of CUArch's Foreign Studies Program and Technology and Media in Architecture and Interiors (TMAIN) Graduate Concentration. Born in Italy, Ms. Fici Pasquina received her first master's degree in Architecture from the School of architecture in Palermo Italy with summa cum laude distinction. She then received her license to practice architecture in Italy in 1996, sub-specializing in industrial design and interior architecture. After moving to the United States, she obtained her second Master's Degree in Architecture from the CUArch, receiving the Henry Adams Medal and Certificate of Excellence in Architecture from the AIA, as well as the prestigious Paul A. Goettelman award for "Best of Thesis Prize".
Since joining the faculty at CUArch, Ms. Fici Pasquina has instructed a variety of undergraduate and graduate architectural design studios and courses, ranging from introductory classes in basic design principles and drawing to advanced studios in computer 3D modeling, animation and movie making. Several of her studios have involved sponsored trips for students to design projects at remote sites with diverse themes, including a "High End Casino" in Las Vegas, "Data Center" in San Francisco, "contemporary Fish Market, Marina", and "Wine Museums" in southern Italy. She also co-taught two semesters with Adjunct Prof Travis Price in "Spirit of Place, Spirit of Design", where students designed and built an outdoor gathering and meditation space on the island of Pantelleria, Italy, inspired by mythological figures and translating vernacular architecture into modern ideals.  Her project gained the interest of independent film-maker, David Levitt, who filmed and produced a documentary about the project.
Lavinia's interest in exposing students to different cultures has inspired much of her work.  She continues to recognize the importance of cultural exchange and the intersection of different disciplines to challenge students to develop novel solutions to architectural challenges of the past and future. As the new Director of the Foreign Studies Programs, she is currently working with the newly acquired "Rome Center", shared with Catholic University of Australia, to find new opportunities for students to expand their knowledge and academic growth.  Her experience in foreign studies includes securing grants to bring students to an international architectural design workshop in Favara, Italy, and most recently, she organized and led semesters dedicated to the study and culture imbedded within the ancient art of wine-making and applying this new knowledge in contemporary Winery and Museum design. These semesters brought students from France to Southern Italy, culminating in a design competition and several exhibitions of student work.
Her interests in "Media and Architecture" date back to her work in developing an "Architecture and Film" studio and exhibit at the Museum Palazzo D'Aumale in Terrasini, Italy. She has also led students in media presentations capturing advanced rehabilitation centers for injured military service members, smart home technology, and cutting-edge robotic design in collaboration with the HERL (Human Engineering Research Lab) at the University of Pittsburgh.  Upon her promotion to Associate Professor with tenure in 2006, she developed the Graduate Concentration: "Technology and Media in Architecture and Interiors (TMAIN)'. She has always been interested in exploring new technologies in design and the narrative behind any architectural project whether through graphical (re-) presentation or in a video/movie.
Lavinia remains active professionally, both in Italy and in the United States. Her experience has ranged from working in large firms, focusing on large-scale government and commercial buildings to small private firm, working on small residential projects. In 2008, she started her own small boutique design studio, "Xhabition", specializing in custom-built residential spaces. Her designs have been published in such magazines as Spaces, Metropolitan Home, Elle Décor, Abitare, and Glamour. She has also been featured on two episodes of the television show, Garage take-over, aired nation-wide by Discovery Channel. Her projects often merge creative design and sustainability weather they are interior objects, jewelry or architectural spaces.
Her European background, extensive study, and appreciation of the history of architecture, help to stimulate students to appreciate and develop not only their own personal unique styles but to better understand of where their design projects may fit within the context of the global continuum.