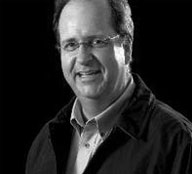 School
School of Architecture and Planning
Expertise
Architectural Design
Urban Planning & Design
Collective and Multifamily Housing
Informal Residential Environments
Housing for the Elderly and Populations at Risk
Sustainable Alternatives to Suburbanization
Urbanism & Design for Health
Educational Spaces of the 21st Century
Languages
English, Spanish
Bio
Carlos Reimers is an architect and planner with a long experience as designer, researcher, and teacher. He is an expert on residential environments, including minimal and emergency housing, affordable and low-cost housing, multifamily residential planning and design, and incremental and informal housing in North America, Latin America, and Asia. His professional practice includes residential (collective and multifamily), commercial, and corporate architecture.

Dr. Reimers joined CUArch in 2010. He previously taught at the University of Texas at Arlington, Texas A&M University, and Simon Bolivar University in Caracas-Venezuela, where he was also the Chair of the School of Architecture from 1997 to 2001 and Head of the Architectural Design Studio between 1994 and 1997. He has been a technical consultant on social and low-income housing for the Inter-American Development Bank and has served as senior housing adviser to many NGOs and low-income community organizations. Reimers was also the 2014-2017 Mid-Atlantic Regional Director of the National Board of the Association of Collegiate Schools of Architecture –ACSA, and is an accreditation team member of the National Architectural Accreditation Board -NAAB (2015-2019).

Reimers received a PhD from Texas A&M University, a Master of Science in Urban Studies and Planning from the Massachusetts Institute of Technology, a Master of Architecture from McGill University, and a Bachelor of Architecture Professional Degree from Simon Bolivar University. His research interests include Modernism in Latin American Social Housing; Open Architecture, Flexibility, and Sustainability in Housing; Affordable Housing Design and Production; Informal Housing in Developed & Developing Areas; Collective and Multifamily Residential Planning, Design, and Production; Urban Design and Housing for Health, the Elderly, and Populations at Risk; the Future of the City and Suburbia; and Schools for the 21st Century.

He teaches sophomore, junior, senior, and graduate studios on architecture and urban design, mixed-use multifamily housing, and seminars on urban housing typologies and professional portfolio design. He has taught courses on the history of North American Housing, architectural research methods, architectural representation and hand drawing. Reimers has advised students working in low-income housing and innovative residential design, public spaces and civic institutions, urban interventions in downtown and historic areas, informal settlements, educational buildings, architecture for health, music, and spirituality in architecture.