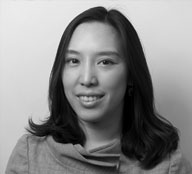 School
School of Architecture and Planning
Expertise
Building Energy Modeling
Building Performance Measurements and Analytics
Indoor Environmental Quality
Post Occupancy Evaluation
High Performance Green Buildings
Languages
English, Korean
Bio
Hyojin Kim, Ph.D. is an assistant professor at the School of Architecture and Planning of the Catholic University of America and a guest researcher at the National Institute of Standards and Technology (NIST). She received her Ph.D. degree in Architecture at Texas A&M University. Prior to joining the CUA in 2013, she was a Research Engineering Associate at Energy Systems oratory (ESL), Texas A&M University, where she was an essential part to the ESL modeling team and assisted in the legislative responsibilities under the Texas Emissions Reduction Plan (TERP). During her work at ESL, she developed new models to properly adjust cooling and heating seasonal performance ratings for building energy simulation input, which were included in commercial building energy codes in the United States (i.e., ASHRAE Standard 90.1-2013 and 2016 Energy Cost Budget Method).
Dr. Kim has extensive research experience in the field of building energy efficiency and Indoor Environmental Quality (IEQ) for designing next-generation built environments. Her current research projects at Catholic University include an evaluation of advanced low-energy building systems and technologies in terms of their energy efficiency and IEQ performance in collaboration with the NIST, Oak Ridge National Laboratory (ORNL), and leading industry partners such as Samsung Electronics and SmithGroupJJR. She has participated in multiple research projects on her subject areas funded by NIST, the National Center for Preservation Technology and Training (NCPTT), Samsung Electronics, the ASHRAE, the U.S. EPA, the Texas Commission on Environmental Quality (TCEQ), the U.S. Army, and the Korean Ministry of Environment. She has authored or co-authored over 38 peer-reviewed papers and over 40 technical reports.
She is a member of ASHRAE, International Society of Indoor Air Quality (ISIAQ), International Building Performance Simulation Association (IBPSA), Society of Building Science Educators (SBSE), and Korean-American Women in Science and Engineering (KWiSE). She currently serves as a voting member for ASHRAE Technical Committee (TC) 7.6 Building Energy Performance; TC 4.7 Energy Calculations; and the Guideline Project Committee for Guideline 14 Measurement of Energy, Demand and Water Savings.