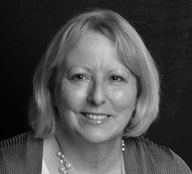 School
School of Architecture and Planning
Expertise
Structures
Resilient Design Strategies
Bio
Hollee Hitchcock Becker is an Associate Professor at The Catholic University of America in Washington, D.C. where she teaches Structures and Environmental Design. With a BSCE in engineering and a Masters of Architecture, as well as a 30 year career in engineering, business and education, she understands the differences in learning styles between architects and engineers.
Hollee's research is driven by a desire to improve the human condition, especially as it applies to housing. Her current research analyzes the structural possibilities of laminated veneer bamboo as replacement structures for at-risk or destroyed housing. She invites collaboration on this topic and on structural design for resiliency.
Hollee's first book, Structural Competency for Architects will be in bookstores in July 2014. It is a comprehensive text for students and professionals alike. Her next book, Pattern Typology, is a study of contextual, spatial and conceptual pattern types for the integration of structural systems with design intent.