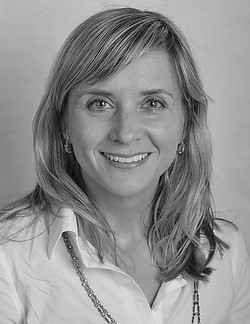 School
School of Architecture and Planning
Expertise
Building Performance Analytics
Sustainable Design and Architecture
Building Assessment
Facility Performance
Languages
Slovak
Bio
Patricia Andrasik is associate professor and head of sustainability outreach at the School of Architecture and Planning at The Catholic University of America (CUA), and a licensed architect in Washington, D.C. She was a Fulbright Student Scholar at the Technical University of Slovakia researching the building effectiveness of mass housing while earning her Master of Architecture at the University of Oklahoma and taught as a Visiting Professor in Beirut prior to returning the U.S. to practice. Informing design through performance metrics, and using performance metrics to inform O&M, have become the foundation of her internationally-recognized teaching and scholarly research.

In 2011 Andrasik collaborated with the USGBC to create LEED Lab. She continues to develop courses which suit market transformation of the architectural field such as Sustainable Strategies and Synergies, Lighting Analysis, and Building Performance Analytics in addition to restructuring architectural lecture courses and studios to include advances in environmental literacy and design. In 2015 she received the President's Award for the Advancement of Teaching at CUA.

Andrasik has received seed funding to integrate building performance analytics into the design process in local and international architectural projects and collaborated with Autodesk to run a pilot test of new analytical plug-ins which assess design decisions. Her course of work has been recognized in publications and conferences such as the Journal of the National Institute of Building Sciences (JNIBS), New Buildings Institute (NBI) National Forum, Association for the Advancement of Sustainability in Higher Education (AASHE), APPA Leadership in Educational Facilities, the Association for Collegiate Schools of Architecture (ACSA), the Façade Tectonics Conference at the University of Southern California, and the AIA/COTE Sustainability Leadership Conference. Her book, LEED Lab, A Model For Sustainable Education (Routledge 2018) culminates her recent work using campus facilities in performance evaluation.


Publications
A Chair for Pope Francis

Andrasik, P. A Chair for Pope Francis; A Collection of Designs for the Papal Sanctuary Charrette. Washington, DC: CUA Press, 2016.

Learn More

LEED Lab

Andrasik, P. LEED Lab, A Model For Sustainable Education. New York, NY: Routledge 2021.

Learn More

Heating Cooling Lighting

Andrasik, P., Lechner, N. Heating Cooling Lighting: Sustainable Design Strategies Towards Net Zero Design. 5th ed. New York, NY: Wiley, November, 2020.

Learn More