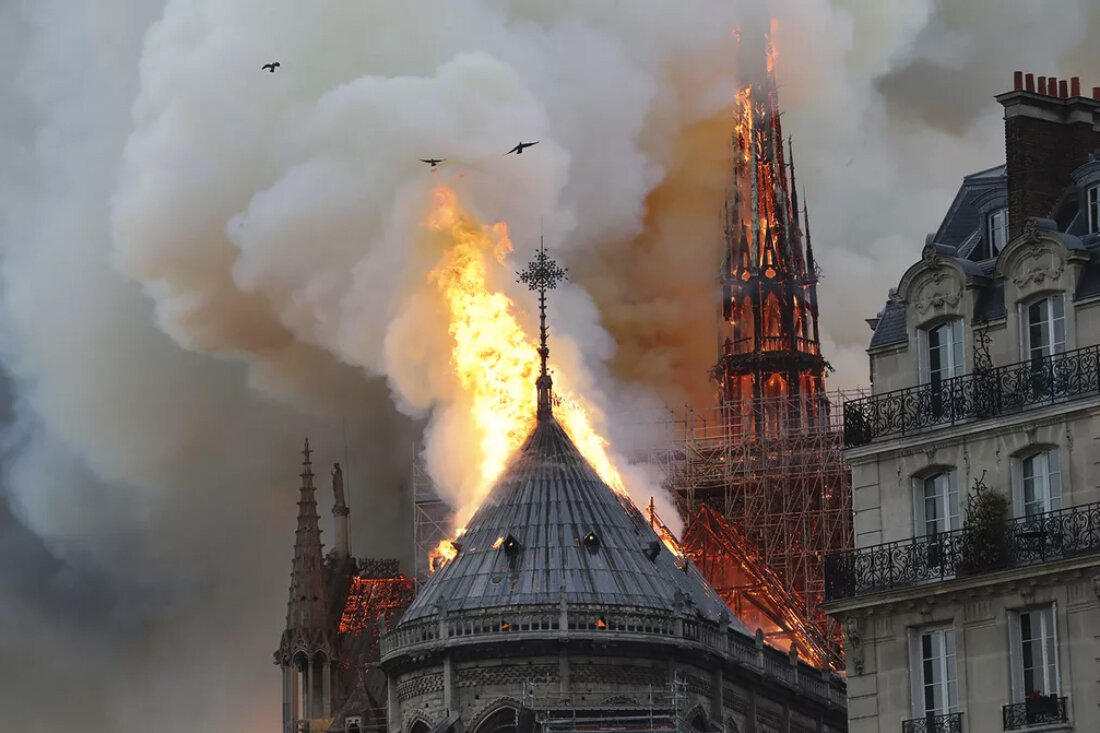 Photocopy Francois Guilot/AFP. Notre Dame burning April 15th.
The Notre Dame de Paris Truss Project is organized by Handshouse Studio, which is setting up education workshops in Washington, D.C., to reconstruct one of the oldest trusses that once held the roof of Notre Dame de Paris. 
The School of Architecture and Planning is partnering up with Handhouse Studio to build a full-scale truss — approximately 45 feet wide and 35 feet tall, or more than three stories — outdoors in a 10-day workshop at The Catholic University of America on the campus's University Mall, and will be available for public viewing. 

The truss will then be hand-raised and displayed in three events.


Part 1

The first week of August, the truss will be hand-raised on the University Mall next to the Basilica of the National Shrine of the Immaculate Conception.

Part 2

In coordination with the Historic Preservation Training Center of the National Park Service and with the support of Preservation Maryland, the truss will be hand-raised again during a one-day event on the National Mall.

Part 3

In partnership with the National Building Museum, the full-scale truss will be installed in the building's historic Great Hall for an exhibition.
ARPL519-02

We are offering a course that looks at the history and reconstruction of the Notre Dame de Paris. We will specifically investigate the timber roof that was destroyed in the fire on April 15th, 2019 where the entire timber frame structure supporting the roof above the stone vaulted ceiling was destroyed. 

With a particular focus on the tectonic of timber building, its history, and future. We will work both with our hands in the making of models of the roof structure and with the history and culture around timber structures.

We will work with Handshouse directly to build an accurate scale reconstruction of Truss #6. We will use the official drawings created by the French lead architects, Remi Frémont and Cedric Trentesaux. We will explore French protocol passed down from the middle ages for timber harvesting, fabricating, assembly, tools and raising techniques. We will work to uncover the process and build a large-scale model that will be exhibited in the National Building Museum.
If you are interested in registering for this course please contact Tonya Ohnstad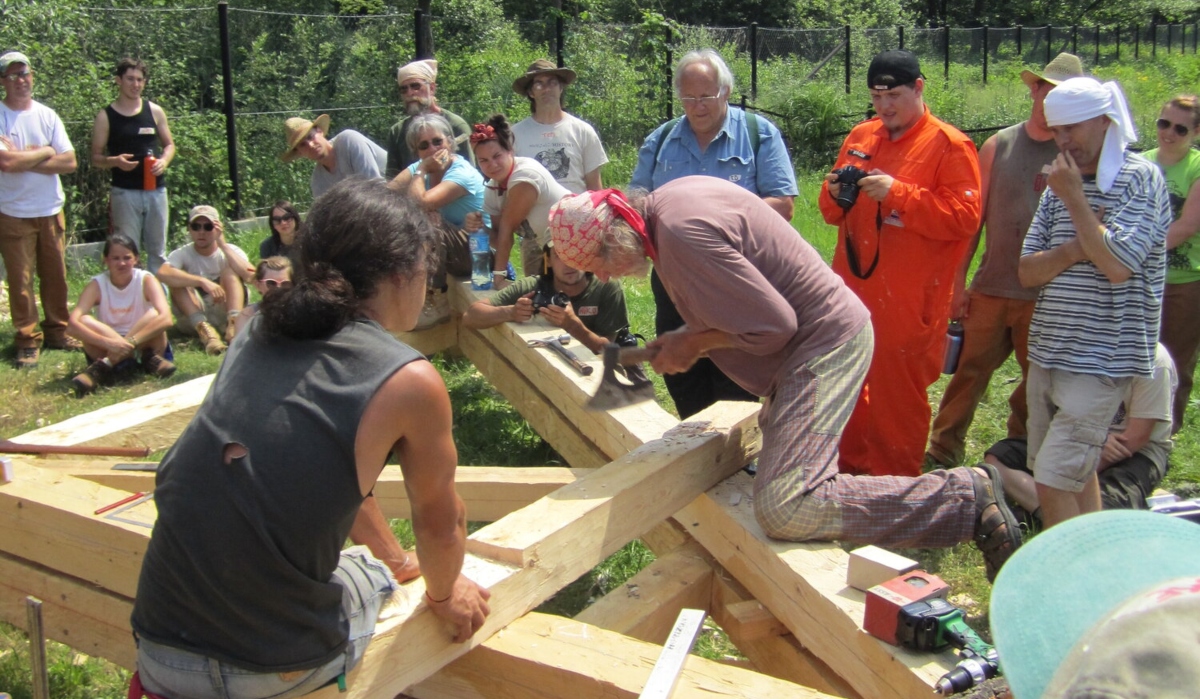 "After watching the devastating images of the fire, it brings me joy that our university can contribute to the rebuilding of this beautiful church, which is an expression of love to our Blessed Mother." 

Dr. Aaron Dominguez, Provost