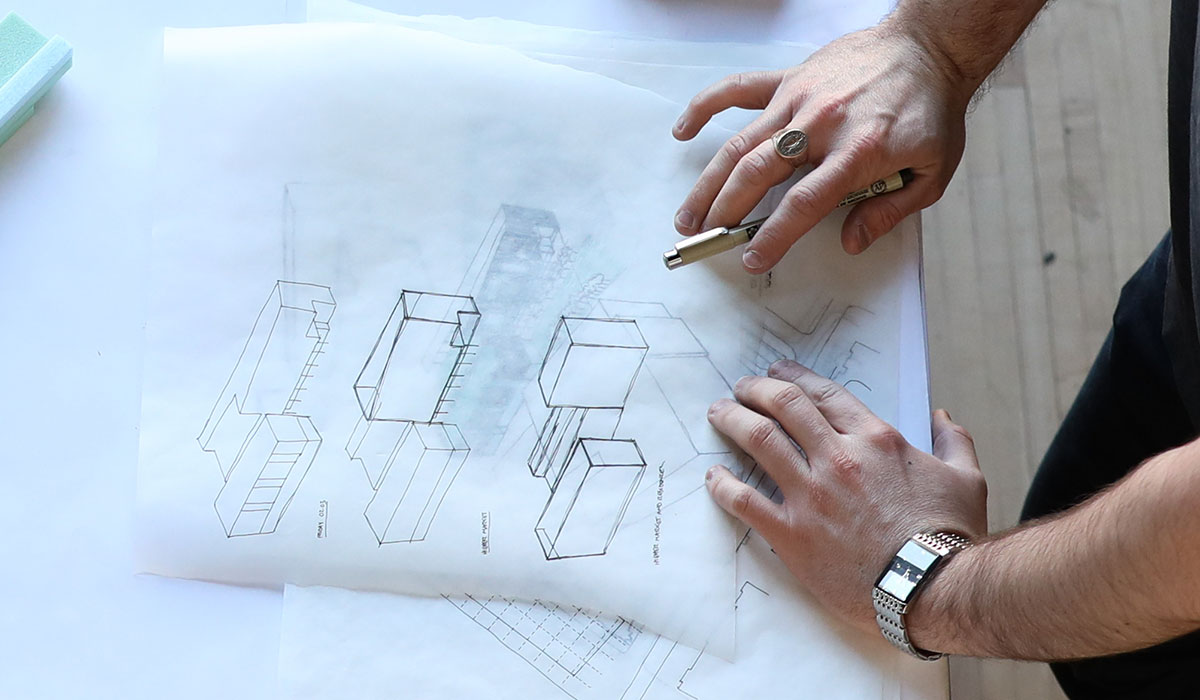 Two- or Three-Year, Joint Professional degree
Students may enroll simultaneously in the school's accredited Master of Architecture (M.Arch.) and the Master of Science in Facilities Management (M.S.F.M.) programs.
This joint degree program allows students to obtain the two degrees at an accelerated rate. The M.Arch / M.S.F.M joint degree program requires a total of 78 semester hours of graduate credit, as opposed to 90 hours to complete both degrees independently. Combining the M.Arch. concentration in real estate development with the M.S.F.M. is a particularly strong lead-in to a high-paying career in property management or development.
And students combining the urban practice concentration with the M.S.F.M. will be well-prepared for careers in the design, development, or management of large-scale projects such as town centers. Finally, those wanting to learn to design for the long term, in a way that sensitively responds to user needs and will look good years after construction, or who are interested in construction or project management should consider this combination.
Curriculum
M.ARCH. 2 or M.ARCH. 3 + M.S.F.M. Curriculum