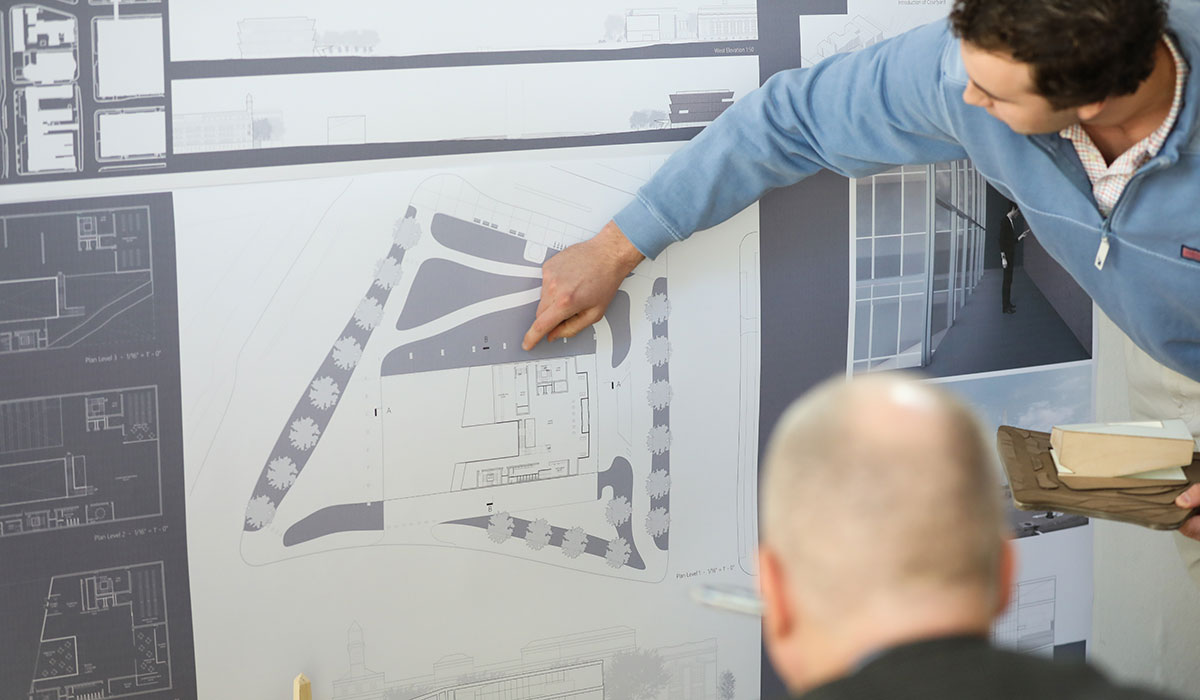 Graduate Coursework Information
The Facilities Management program is designed to meet the educational standards established by the International Facility Management Association (IFMA) Foundation, and the competencies established by the Federal Building Personnel Training Act (FBPTA) of 2010.
Foundational Requirements
The curriculum assumes some basic knowledge of design process, business, the human condition, and the environment. Applicants will be advised regarding foundational courses they can take, if needed, to achieve basic competency in these areas. Note that such courses will likely increase the time it will take to graduate.
Foundational courses include at least one in each in the following areas:
Creative Problem-Solving: Right/Left-Brained Thinking
Business: Economics, Finance, or Accounting
Social Science: Sociology or Psychology
Environmental Sustainability
Flexible Learning
The MSFM program offers full-time, part-time, and individualized options to cater to students with differing needs.
Full-time Students:

 

Courses can be completed in one calendar year – two fifteen-credit regular semesters and a six-credit capstone course completed over the summer.
Part-time Students:

 

Students can take classes as time and resources permit. Most classes are offered in the evenings, with some offered off-campus. Online offerings are in development.
Individualized Curricula:

 

This option balances curricular requirements, practical experience (including FM certification by IFMA, BOMI, etc.), and achievement of foundational competencies while working within a student's financial and scheduling constraints. Schedules will be developed by the program director with each student on an individual basis.
Joint Degrees: Students who complete a degree in either Architecture, Planning, or Sustainable Design along with their degree in Facilities Management can combine up to 12 credits of course requirements with the requirements from the other programs.
Policies

Learn about our policies about transferring credits, joint degrees, non-degrees candidates, and international students.

Learn More